The Pixel Revelation started off as a small idea to offer visual solutions to clients. Visual solutions that can integrate 4 different creative elements: Photography, Design, Videography and Illustrations.  Not only this but to combine this skill set with our dedication  to deliver professional, ethical and top quality products and services to our clients.
The Pixel Revelation is a small company, therefore we focus on our strengths which is not only our creative expertise, but the flexibility, adaptability and personal client relations that can only come with a small company such as The Pixel Revelation.
Please have a look at our work and what we can offer you and your establishment.
Meet the Contributors
Drawing inspiration and skills from one another, we combine to create the perfect product that can work for you.
Nic
Creative Director, Videographer, Photographer and Designer
Nic is the mastermind behind The Pixel Revelation. As the project manager and creative director, he also gets his hands dirty with all manner of projects, be it design, photography and videography.
Nic has a great passion for visual story telling and communication via multi media platforms. Whether it is the designing print material or creating online video or photographic content for his clients, he is happiest when he has his camera in hand.
The Pixel Revelation
Willem
Videographer / Photograher
Having formal training in the photography and video fields, Willem makes a huge contribution when it comes to bigger projects that requires his skills as second shooter on various projects.
Willem also has an exceptional knowledge of camera technology and accessories which makes him an integral part of pre -shoot setups needed for out of the box techniques and specs.
The Pixel Revelation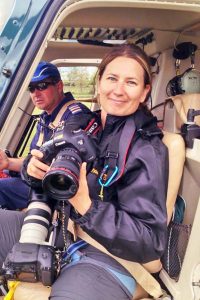 Anna
Videographer
Anna is a highly skilled videographer having worked on various projects alongside The Pixel Revelation, in a wide range of different subject matters from big events to surgery filming. Nic and Anna met on an interesting video project in Angola and has never looked back since.
She studied BA Visual Communication at The Open Window School of Visual Communication where film, design & photography played a big role. After finishing her degree she worked as a freelance graphic designer and photographer. In 2013 she rediscovered her passion for film and now finds film as her most expressive creative space.
The Pixel Revelation
Meagan
Social Media Strategist
Meagan is our go to social girl. She is a digital wizard and loves to throw around digital jargon in everyday conversation. She contributes a strong background in Social Strategy, working in both agency and corporates environments. #LetsGetSocial
The Pixel Revelation